Character Development Lesson
Character Development Lesson
Objectives
• Aims to sow the seeds of goodness in the hearts of Mee Tohians and help them develop good moral character.
• Offers meaningful and hand-on learning experiences through student-centric and creative pedagogies such as puppet shows, skits and sign language songs
• Incorporates the teaching of Jing Si Aphorisms and moral values during the lessons.
The weekly 30-minute CD period is planned and carried out in collaboration with Tzu Chi Singapore. Mee Toh was the first school to partner Tzu Chi's Team of Great Love Mothers. 
This group of mothers have, since 13 February 2008, volunteered wholeheartedly to guide our students to develop good character. They also meet regularly with teacher ICs to discuss ways to better guide the students and fine-tune the programme.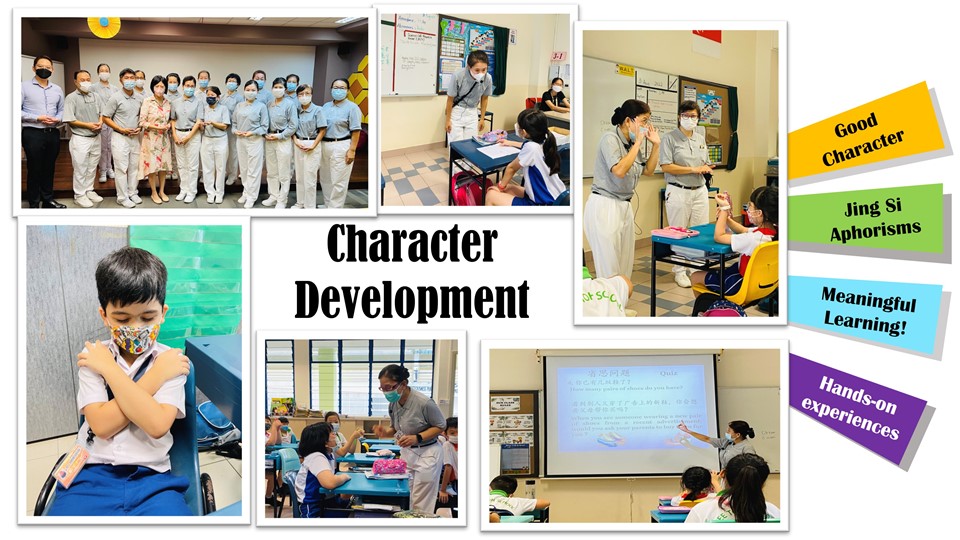 Updated on 16 August 2022