Arts and Music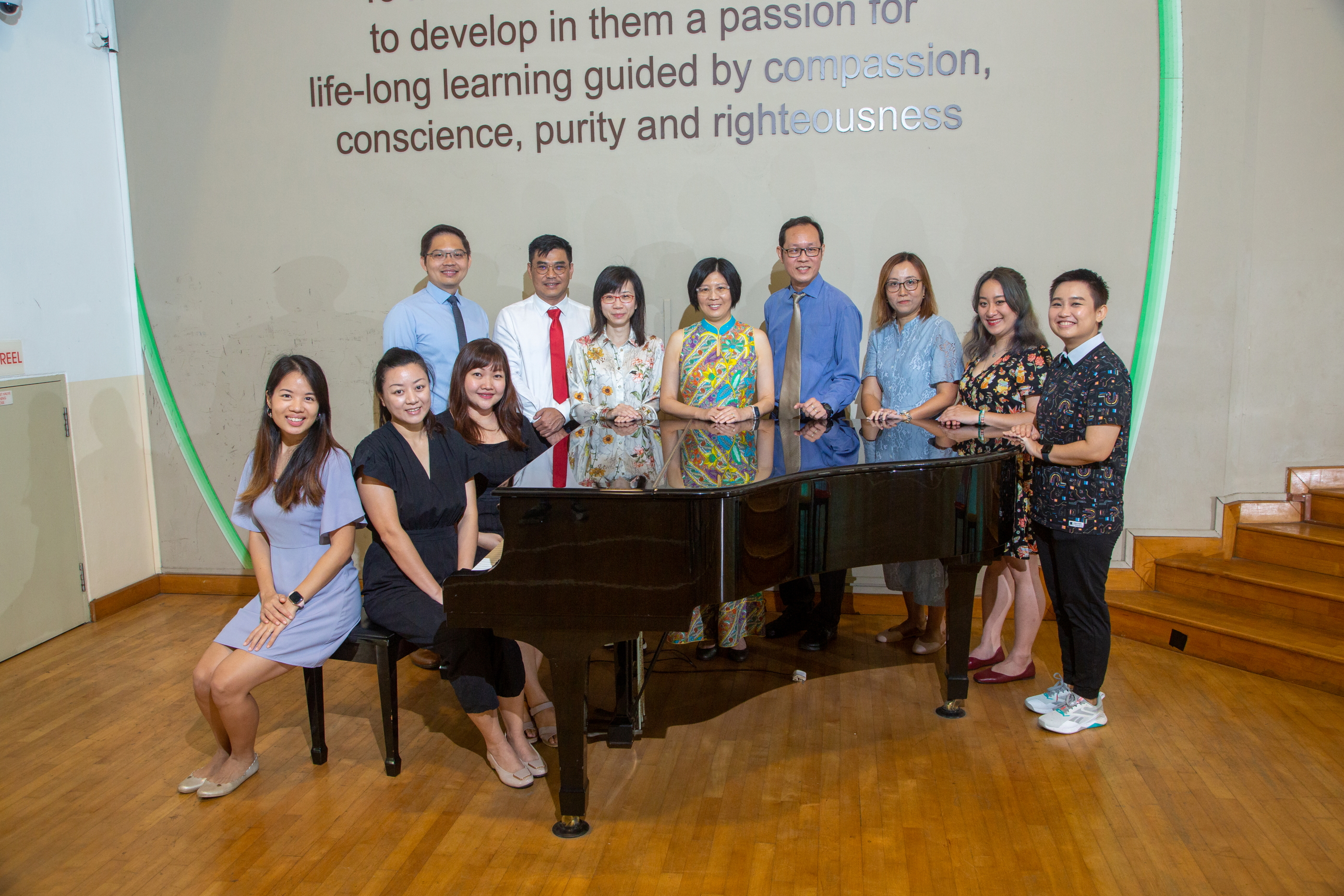 Art
| | | |— |— | | Vision | Art is for Everyone | | Mission | A strong appreciation in the visual arts with vibrant art environment |
To our Mee Tohians, art lessons are fun and enjoyable endeavours as lessons are not just about developing technical art skills, but enabling them to express themselves creatively and freely. Our art curriculum runs on a termly, modular programme based on specific themes. This provides Mee Tohians with greater art skills experience, deeper exploration, appreciation and creative expressions through fundamental art forms such as drawing and painting to sculpture, ceramic and animation works.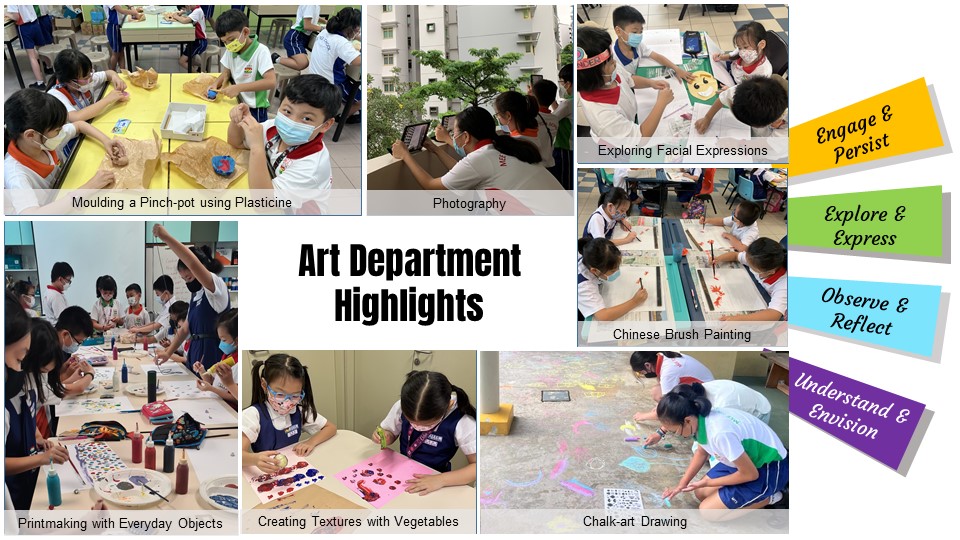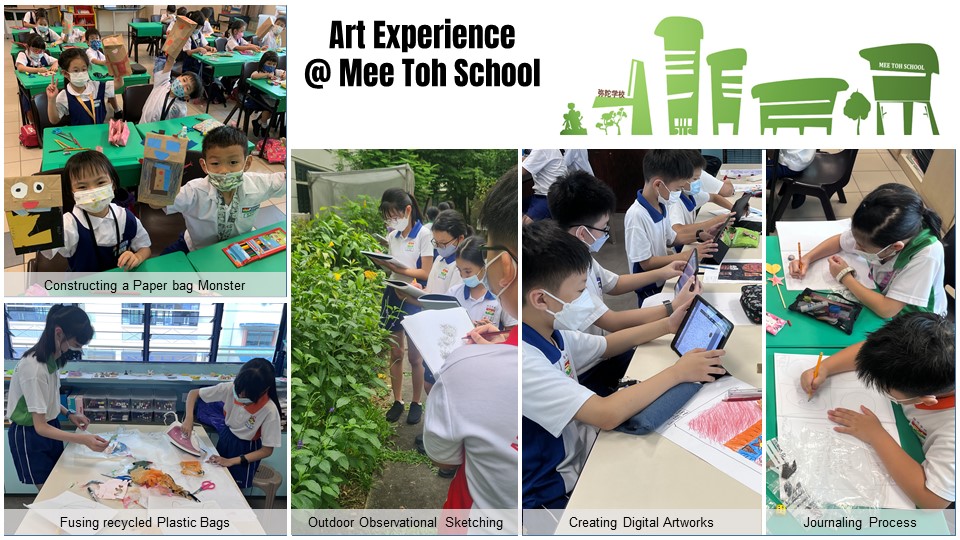 Music
|   |   |
| --- | --- |
| Vision | To develop a vibrant culture for the learning and appreciation of music |
| Mission | Bring out the musicality in everyone |
Our music curriculum aims to develop the ability for creative expression and communication through music. We also inculcate the appreciation of music in local and global cultures in the children. Our curriculum comprises various interesting and stimulating music programme that contribute to the holistic development of a child.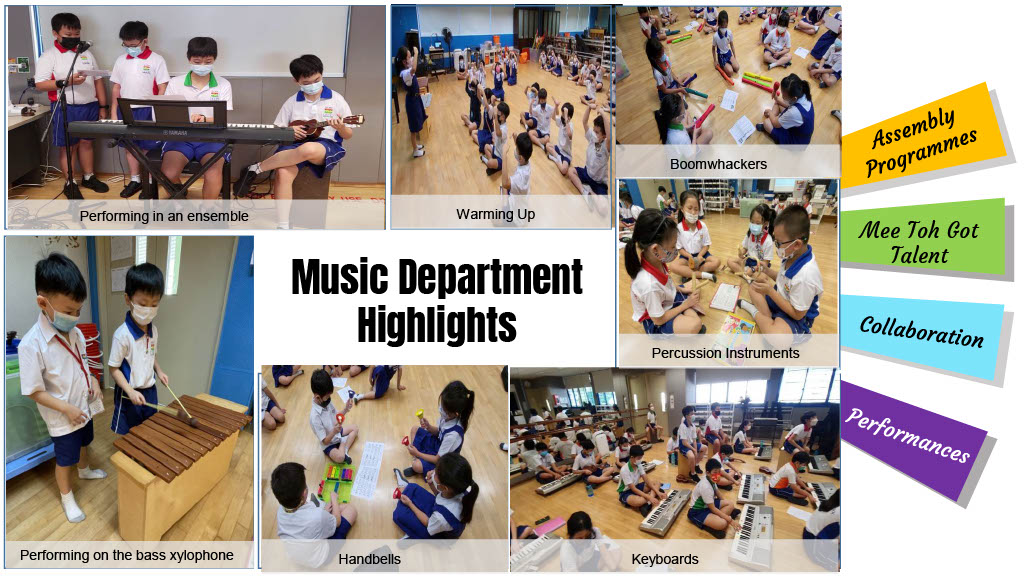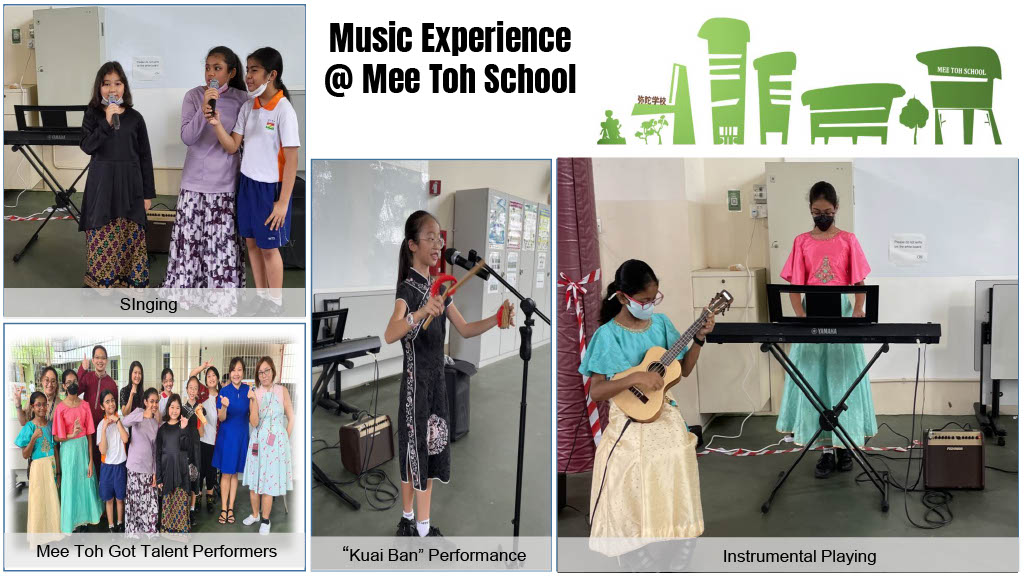 Updated on 11 August 2022